Frequently Asked Questions

Last Updated: 12-10-01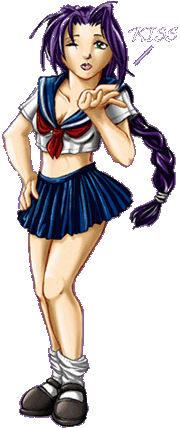 Why did you start collecting kinky cartoons?
Well, it's a relatively recent phenomenon. Growing up, I read the comics in the back of my Dad's Playboy and Hustler every month. But after that my interest shifted to reading dark, edgy mature comics in the offline world until about two years ago. I was turned on to adult comics again by a friend and after dabbling in that for a bit, it occurred to me that the web could be a good source of material for my hobby. Sure enough, I've been acquiring adult cartoons of all sorts since.

What are your favorite images?
My primary interest is in "alternative sex" pictures S&M, bondage, spanking, etc. One reason for bringing my collection to the web is because I don't think there is enough alternative material available and I'm always looking for more. Of course, drawings by a good artist are appealing to me, whatever the subject matter. Finally, I love story lines as well as images so manga interests me a great deal. Check out My Favorites to get a sense of what I like.

Do you want to receive hot cartoons?
Absolutely, I'm interested in seeing what interests others and in finding special favorites that make me hot.

What other adult entertainment do you enjoy?
My interest in kinky sex extends beyond cartoons to erotica and real pictures. I also enjoy some videos, although many make me yawn.

How do I contact you?
I'm interested in hearing from you. Tell me what you think of my site, send me favorite hentai from your collection, or if you are having any problems with the site, including joining, canceling, can't get your browser to work right or whatever, email me at beth@kinkytoonscentral.com.

What are the terms of membership?
As a member you are responsible for paying periodic membership fees. For your convenience and satisfaction, all memberships will automatically renew upon expiration unless your subscription is cancelled at least 5 days prior to the end of the current term. This also includes the 3-month membership option. To cancel your membership, select cancel from this page . All information transmitted via email is deemed public domain material. I have the right to refuse membership to any individual and to cancel a membership if it is not handled properly. Membership fees are non-refundable.